Your Guide to an Indiana Pacers Game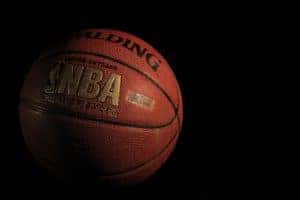 When you're looking for an exciting activity to enjoy in Indianapolis, consider going to an Indiana Pacers game at Bankers Life Fieldhouse. With great activities before, during, and after the game and plenty of places to eat, you're sure to have a fun time. Check out all the information you need to know to have a good time at your next Pacers game.
Where to Get Tickets
You have several options when you're looking to get tickets for a Pacers game. If you want to purchase tickets online, Ticketmaster is an authorized seller. For in-person transactions, you can stop by the Bankers Life Fieldhouse Box Office in the entry pavilion. The box office is open Monday through Saturday from 10 a.m. to 5 p.m. Occasionally, exclusive fan clubs will also sell or give away tickets to the game.
Grabbing a Meal Before the Game
Most games start at 7 p.m., so you have plenty of time to grab a bite to eat before the game. You'll also find a variety of options within walking distance of the arena. One of the most popular destinations on game day is Kilroy's Bar N' Grill. The restaurant has dozens of televisions to show all the pre-game action. While you're there, be sure to get an order of the famous stuffed breadsticks. If you're bringing the family to the game, The Old Spaghetti Factory is also just a few blocks from the arena and serves delicious Italian food.
Checking out the Arena Concessions
Whether you need a snack during the game or want to have your dinner there, Bankers Life Fieldhouse has plenty of great concessions. On the main concourse, you'll find options that include the Snack Shoppe, which sells nachos, hot dogs, pretzels, popcorn, and more. You can also get barbecue chicken and pork and brisket sandwiches at Union Smokehouse. Balcony concession options include Street Taco Cart, Draft Beer Cart, Dippin' Dots, Mr. Smoothie, and plenty more.
Things to Do Before and After the Game
Bankers Life Fieldhouse offers numerous activities to keep you entertained before and after the game. If you arrive early, head to the gift shop to check out all the great apparel, collectibles, and home decor available for purchase. You'll often find the Pacers mascot, Boomer, roaming the concourse for a photo opportunity. You might also have a chance to meet and take your picture with the Indiana Pacemates dance team.
Best Places to Hang out After the Game
Even when the game is over, you can still have a great time around Indianapolis. The arena is a short walk from the famous Soldiers and Sailors Monument. If you want to finish your evening with a drink or a quick bite to eat, Tiki Bob's, Ike & Jonesy's, and Claddagh Irish Pub are all located just a few blocks away.
The next time you plan on checking out all the action of an Indiana Pacers game, you now have all the information you need to make sure you have a great time.
Image via Pixabay.com: https://pixabay.com/en/basketball-spalding-ball-sport-933173/