Top 4 Animal Encounters in Indianapolis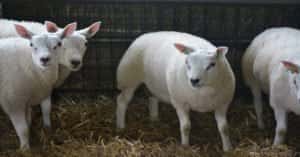 Kids have a lot of free time in the summer, and one way to keep them entertained and amused is to bring them to see animals. Whether it is visiting a farm or taking them horseback riding, most kids love to see animals and wildlife. Here are some of the top animal encounters in the Indianapolis area.
Prancing Ponies
Prancing Ponies is a spot for families to bring their young kids for a ride. For just $5 the kids can ride the miniature ponies as many times as they want and for as long as they want. They are open on Thursday and Friday from 10 a.m. until 4 p.m., and on Saturday they stay open until 5 p.m. They have a shaded picnic area where you can stop and have lunch if the kids will get off the ponies, and they also have a resident goat that is sure to come and greet you at some point. The kids can pet the bunnies, chickens, and ducks that have the run of the property, and there are even sheep and pigs along with some cows. You'll find Prancing Ponies on Joliet Road in Sheridan.
Ft. Benjamin Harrison State Park
Bring the kids to Ft. Benjamin Harrison State Park to ride the horses along the trails. The trail rides are for kids age 6 and older, and the little ones can enjoy a parent assisted ride around the property. This facility offers lessons for the kids for just $21.00.
Kelsey Farms
Kelsey Farms opens in the fall and offers a fun experience for kids of all ages. They can watch as the cows get milked, and since there are so many of them on the farm, there is always a cow giving birth if you want them to experience this miracle. The Moo Choo train is a fun ride for the little ones, or you can all go on a hayride or climb the bale mountain. Everyone can try and make their way through the corn maze, or you can play corn hole. A day at Kelsey Farms also includes live music, food, and even face painting. Admission to the farm is just $8 per person and includes all the activities except for food.
Wolf Park
If you are interested in a unique experience, go to Wolf Park. This is a wonderful place to see live wolves and learn about their behavior and conservation. There are five species of wolves at the park along with foxes, coyotes, and bison. They offer guided tours along with demonstrations and lectures that include interactions between the volunteers and the animals. The tours take about an hour and bring guests along a flat gravel path. Admission is just $8 for those age 14 and older, and $6 for children.
A day spent with the animals is sure to make the kids happy, and it is fun for the whole family. Check out one of these animal encounters in the Indianapolis area and experience wild animals or livestock up close.
Image via Flickr by beltex2012: https://www.flickr.com/photos/82667478@N07/34265571874/sizes/l