Top 3 Romantic Restaurants in the City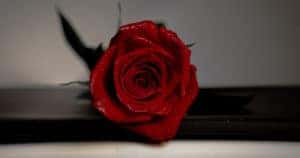 With Valentine's Day right around the corner, it's never too early to start planning a romantic excursion with your loved one. You know what your better half loves to eat, so if you can match their tastes with a wonderful atmosphere, you're sure to have a successful date night. Here are just a few of the most popular options in Indianapolis.
Mama Carolla's Old Italian Restaurant
Voted the most romantic restaurant in Indianapolis by several publications over the years, Mama Carolla's combines old-school charm with delicious home-cooked Italian food. Built in the 1920s, the restaurant has touches of Californian, Mediterranean, and Spanish architecture, making it a lovely anomaly in the middle of Indy.
Once you're seated at your table, you've surely noticed the aroma, which is a precursor to the delectable meal that you're about to consume. But before you dive into the menu, make sure to order a bottle of wine from their extensive wine list. Once you have a glass, start your culinary journey with an appetizer such as bruschetta or the antipasti plate. Every main course is amazing, but the veal medallions — Mama's favorite —and the "Pasta Too Good" with penne, chicken, shrimp, and veggies truly stand out. Seal the deal with the decadent, homemade tiramisu.
Skyline Club
Perched on the 36th floor of the One America Building, the Skyline Club offers some of the most breathtaking views in the city. While the club is open only to members 364 days out of the year, it opens on Valentine's Day to the public for just a handful of tables. If you manage to book a spot, you've hit the jackpot of all romantic dinners in Indianapolis.
While the view is certainly the focal point of the Skyline Club, the cozy dinner settings, excellent cocktails and wine, and amazing food from their chef don't hurt. On past Valentine's, the Club also offered live music, a champagne toast, live music, a four-course meal, and a rose for the lady. If you can't book it, at least you can dream a little bit.
Abyssinia
If you're an adventurous couple, you should definitely spend a romantic evening together at Abyssinia. One of just a handful of Ethiopian restaurants in the city, Abyssinia serves up traditional cuisine in a cozy, chic setting that's true to Ethiopian styles. The decor definitely provides an intimate setting, but it's the food that takes it to the next level.
Don't bother looking for knives or forks here. Every dish comes with injera, which is a flat, sourdough bread that has an almost sponge-like texture. it's scrumptious on its own, but it's used to eat the food by hand. One of the most romantic features of this food is that you can tear off pieces of the injera, grab a tad of lentils and seasoned beef, and hand-feed it to you significant other. Few other things are as fun or bring you closer together than that.
Whatever your taste or style, you're sure to find the perfect romantic destination in Indy. If you're planning to book it for Valentine's Day, make reservations before your brilliant dinner plans run out of steam.
https://www.flickr.com/photos/hernanpc/32746903532/sizes/l
Image via Flickr by hernanpba