Three Hobbies to Try This Summer in Indianapolis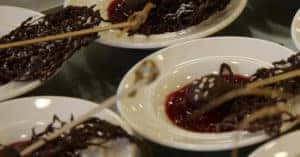 With summer fast approaching, you may want to get out of your comfort zone and try a new hobby. Indianapolis offers lots of unique opportunities for you to experience something new this summer. Here are five ideas you may want to try.
Take a Class
Indianapolis offers lots of opportunities to take classes in the city. Whether you want to learn dance, learn how to cook, or take music lessons, there is something for everyone.
Do you like food? Or do you want to learn how to cook? Sur la Table offers cooking and baking classes for anyone who wants to further their culinary skills. Another option you may want to try is Oakleys Bistro, which has a chef-for-a-day program where you learn what it is like to be in the back working on the line. 
If you are interested in learning how to dance, the Indy Dance Academy offers Latin and ballroom classes as well as ballet. Learn how to waltz at weddings, salsa dance at the club, or the basics of ballet, which will help you with any dance you may want to learn next.
Are you someone who has always wanted to take music lessons? Or do you want to pick up an instrument you have not played in a while? Now could be the time. IUPUI Music Academy has a wide variety of lessons, such as singing, piano, guitar, violin, trumpet, saxophone, and percussion lessons.
Get Crafty
You may be interested in learning some hobbies that are more hands-on in the creative sense this summer. Indianapolis Art Center offers classes in glass blowing, pottery, painting, and photography, just to name a few. If you are more interested in working yarn or fabric, Always in Stitches sells supplies and offers classes so you can learn about sewing, quilting, serging, knitting, and other specialty classes.
Get Active
You may want to try an active hobby, such as hiking, this summer. This is a wonderful way to explore your community and is great exercise. Indianapolis has a hiking club that leads more than 1,000 hikes in and around the city. Skill levels vary for each hike, so you can choose ones in your comfort level.
For a little more action, Indianapolis has a wide variety of sports teams you can join. CCA Sports offers adult recreational programs where you can join numerous teams and play a wide range of sports. For those interested in more competitive sports, leagues include volleyball, basketball, soccer, flag football, dodgeball, bowling, and kickball. If you are looking for a more social atmosphere, there are leagues like bocce ball, rock climbing, bar games, and putt-putt golf that you can join.
Indianapolis is full of opportunities for anyone looking for a new hobby. Whether you want to take a class, try something crafty, or get active, there are places you can go to get started. Do not be afraid to try something new. Get out there and have fun this summer!
Image via Pixabay: https://pixabay.com/en/cook-cooking-class-eat-dessert-722741/