The Perfect Jeep Models for Weekend Campers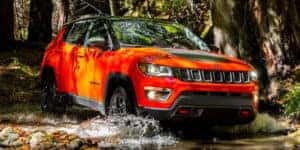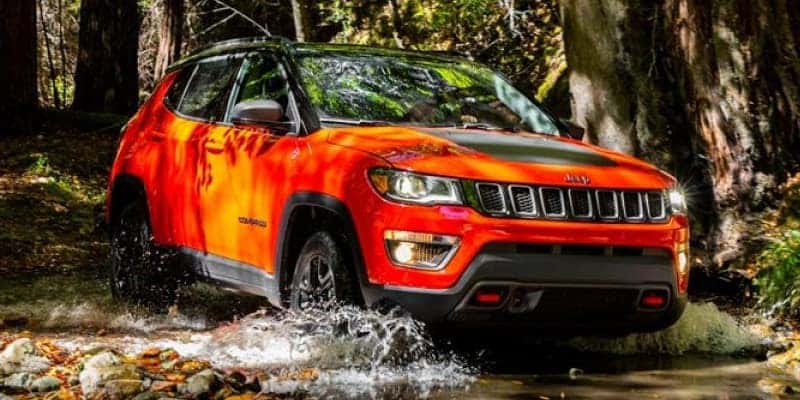 If you love an outdoor adventure, chances are both camping and Jeep are a couple of your favorite things. What makes this an attractive pairing is that one goes hand-in-hand with the other. The next time you're headed out for a weekend camping excursion, take one of these adventurous Jeep models with you for an unforgettable time.
Jeep Wrangler
The Jeep Wrangler is a legendary off-road machine that doubles as a superb weekend camping vehicle. With the Trail Rated badge, the Wrangler can go just about anywhere, allowing you to escape the crowded camping areas and venture out into the backcountry. Other awesome features of the Wrangler include removable doors, windows, and top; a fold-down windshield; and oversized tires that allow you to traverse even the most treacherous terrain. When you want to get off the grid, the Jeep Wrangler is your greatest ally.
Jeep Gladiator
The newest addition to the Jeep lineup also might be its best camping vehicle. As the first Jeep truck in nearly 30 years, the 2020 Jeep Gladiator has some huge shoes to fill, but it does so with some class-exclusive features and power. It's the only truck that has removable doors and a removable top, while also offering a foldable windshield that lets you experience nature like never before.
If you want to bring a camper, trailer, boat, ATV, or dirt bikes, the Gladiator tows up to 7,650 pounds along with a payload of up to 1,600 pounds. These class-leading capabilities give you extra versatility, especially if you're planning on fishing, boating, or riding an all-terrain vehicle.
Jeep Grand Cherokee
Thanks to a go-anywhere four-by-four system, a Trail Rated badge, and terrific performance, the Jeep Grand Cherokee takes you over back roads and dirt trails to find a campground that's all to yourself. While the Pentastar V-6 engine is nothing to scoff at, the two V-8 options of the Grand Cherokee give you tremendous power and capability. Both the 6.2-liter supercharged V-8 and the 6.4-liter turbocharged V-8 offer up to 7,200 pounds of towing capacity while allowing you to fly over curves, corners, and straightaways.
Inside, the Grand Cherokee has room for up to seven passengers courtesy of third-row seating. If you need more cargo space, fold the rear seats down to unveil a sizable 68.3 cubic feet of storage volume for all your camping gear.
Jeep Cherokee
The newly redesigned Jeep Cherokee is another superb option for weekend campers, offering tremendous capability from the urban jungle to the forest. While the front-wheel-drive option is awesome, the four-wheel drive system with Selec-Terrain traction control provides an off-road experience that's remarkable. When it's cold outside, the Cherokee offers heated front seats to keep you comfortable. It also has a next-generation infotainment system that provides HD radio, Bluetooth connectivity, and other options to keep your party entertained throughout the weekend.
Whether you're in the market for a sporty, go-anywhere Wrangler, a more practical Cherokee, or the tough and rugged Gladiator, the 2019 Jeep lineup has just what you need for an amazing camping trip.
Image via Jeep.com