The 5 Best Bakeries in Indy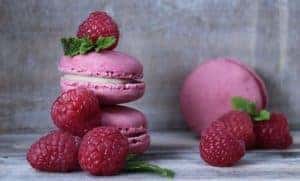 Whether you're looking for sweets, savories, or something in between, nothing beats a bakery when it comes to delicious food. If you're in search of a warm breakfast or a sweet dessert in the city of Indianapolis, then there are a few bakeries in town that are worth your visit.
Long's Bakery
Long's Bakery has been a part of Indianapolis for over half a century now, with a second location at the south end of town opening just 20 years ago. At both bakeries, you can expect to find the best doughnuts in town along with other sweets like cakes, pies, and pastries. The baking starts early every day and goes on throughout the day, so you can be sure that whatever you pick out will be both fresh and delicious. Be sure to bring cash, however, since Long's doesn't accept checks or plastic.
The Cake Bake Shop
While Long's is a typical sort of bakery where you can wander in, buy something, and either enjoy it on the spot or wander out, the Cake Bake Shop offers a more high-end approach. You can certainly stop by to check out and buy some of the wonderful cakes, pies, cheesecakes, and other pastries they bake each day, but you can also dine in for an English-style afternoon tea with soup, sandwiches, and your choice of gourmet coffee, unique tea blends, or some other beverage.
Heidelberg Haus
As you might have gathered from the name, Heidelberg Haus is a German bakery, and the owner takes pride in offering German baked goods exclusively. As such, you'll be disappointed if you head in looking for a pie or a doughnut, but it's the best place in Indianapolis to find pfeffernusse cookies, bratwurst, and the best pretzels for miles around. On top of that, Heidelberg Haus has expanded several times since it first opened, and what was a simple bakery is now a bakery and general store with all kinds of German knickknacks, beer steins, and decorations.
Rene's Bakery
Rene's is a relative newcomer to the Indianapolis baking scene, but it's already become one of the best places in the city to find European baked goods. That may mean that doughnuts are in short supply, but in exchange, you can browse the store's extensive selection of croissants, scones, tarts, French bread, and gourmet cookies.
Circle City Sweets
Circle City Sweets sits just a couple blocks east of the Soldiers and Sailors' Monument, and they serve all kinds of pastries along with brownies and bars, cakes, bread, and more. They also create wedding cakes. Incidentally, the business has recently expanded to include Circle City Soups, making it a great place to visit for both breakfast and lunch.
Gluten or not, bread has been one of the staples of the European diet for centuries, so it's no wonder that the pastries and bread they developed over the centuries are all so delicious. Fortunately, if you want a taste of European baked goods in Indianapolis, you can visit some of the best bakeries out there.
Image via Pixabay: https://pixabay.com/en/photos/?q=cookies&hp=&image_type=all&order=popular&cat=&min_width=&min_height=