Spend the Day Having Fun With These 3 Kid's Activities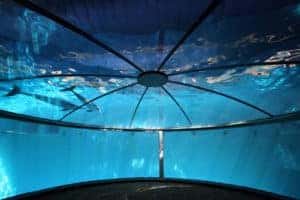 Sometimes it can be hard to figure out what to do with your kids on the weekend. If they're not going to a friend's house, it's usually up to you to figure out where to bring them. Thankfully, Indianapolis is packed with great, educational, and fun activities for kids. Many of the options on our list have great repeatability, so you may just find a new family favorite.
The Children's Museum of Indianapolis
Generally speaking, children's museums provide excellent learning opportunities for young minds in addition to providing a memorable and fun experience. The Children's Museum of Indianapolis has 15 indoor exhibits ranging from American pop culture to dinosaurs to ancient Egyptians. Young ones will love the expansive indoor playscape.
There are also seasonal outdoor exhibits, such as the World of Sport exhibit, where you can learn about balance, communication, and teamwork. In addition to outdoor exhibits, there are areas where you can practice football, tennis, hockey, and soccer techniques.
Indianapolis Zoo
Everybody loves a day at the zoo and the Indianapolis Zoo provides the perfect day trip. When visiting this zoo, you'll encounter over 60 animals, ranging from an assortment of birds and fish to orangutans and snakes. You'll even get to visit the adorable red pandas and see rare animals like the white rhino.
Besides the animal exhibits, the zoo offers a swim with dolphins program, where you'll spend time learning about training, receive reserved seating at the presentation, and have a hands-on experience. Every reservation includes a souvenir towel and photograph. By visiting the zoo, you're also helping the organization's conservation efforts to protect sea lions, walruses, and other wildlife habitats.
Conner Prairie
This expansive 1800s-themed park has enough to cover several days of adventure. Take a journey back to the mid-1800s to learn about the civil war, everyday life, and more.
Some of the attractions include 1836 Prarietown, where you'll step into a world where you can learn about everyday life for an Indiana resident and speak with actors about America's history. You can also study in a traditional one-room schoolhouse or watch a craftsman at work. At the Lenape Indians exhibit, you can learn about fur-trading or try your hand at ax-throwing. There are learning opportunities and games for children of all ages.
If you're looking to make your trip especially memorable, take a ride in the giant balloon, which gives you a bird's-eye view of the entire park. You can also take your child to the arts and crafts center to create a unique item to take home.
The fun doesn't need to stop at these locations. Get a bite to eat at one of the city's iconic dining spots or check out some of the local parks and street sculptures. No matter where you turn in Indianapolis, family fun is not far away.
https://www.flickr.com/photos/sideonecincy/5607803498/sizes/l
Image via Flickr by ChrisMiller513