Spend the Day at the Children's Museum of Indianapolis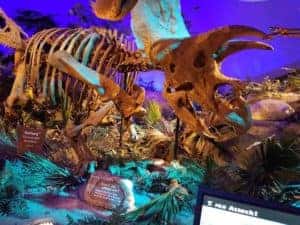 The Children's Museum of Indianapolis is a fantastic place for your kids to explore, as it stimulates both their minds and bodies with a number of interactive and innovative displays. The next time you want to reward your youngsters with a fun outing, take them to the Children's Museum of Indianapolis and hit up some of the following fun exhibits and activities.
Beyond Spaceship Earth
Let's be real — what kid wouldn't like to pretend they're piloting a spaceship? Now they can when you visit the Beyond Spaceship Earth exhibit, which takes little ones through America's first journey into space. In particular, it focuses on the NASA Project Mercury program, which is also responsible for the International Space Station. Kids can try on space gear, learn about the history of space travel, and even see real artifacts astronauts used in space.
Legendary Challenge
Does your kid have what it takes to complete the Legendary Challenge? If so, you'll want to stop by the Sports Legends Experience exhibit at 10:30 a.m., 11:30 a.m., or 2:30 p.m. to give them the chance to become a sports star. During this fun session, kids will get to talk with a sports coach, prove their athletic prowess, and also hear the tale of a local sports legend.
PAW Patrol
From now until July 28, kids will have the chance to dive into their favorite TV show thanks to the PAW Patrol: Adventure Play Exhibit. Your children can meet up with Marshall, Rubble, Skye, Chase, and more as they complete adventures through the interactive play area. They'll have to work with their team to keep Adventure Bay safe, and they can even help in the rescue of a stranded snowboarder.
Dinosphere
Let your child fully embrace their love of all things dinosaur at the Dinosphere, an interactive exhibit featuring these extinct creatures. As they walk through the hall, they'll be transported 65 million years back in time and come face-to-face with some of the world's biggest predators (well, at least their skeletons). They'll also have the chance to dig for hidden dinosaur bones and get up close and personal with a real bone from a Tyrannosaurus rex.
Playscape
While the Playscape is just for younger kids (five and under), it's a great chance for the little ones to run amuck and release some of their creative energy. The main attraction here is the underwater pond habitat, where kids can observe the flowing water and use a net to catch floating creatures. They'll also have a chance to dabble in the arts at the Art Studio, throw balls around at the Reaction Contraption, and play some tunes on real musical instruments.
As you can see, the Children's Museum of Indianapolis is ripe with opportunities for young children to explore and experience. With constantly rotating exhibits and activities, it's a great place to visit on a recurring basis to check out everything new going on. Help your kids have fun while also learning something new by planning a visit to this Indianapolis treasure.
https://www.flickr.com/photos/140641142@N05/45674507435/sizes/l
Image via Flickr by dankeck