Plan the Perfect Girls Night at These Indianapolis Hotspots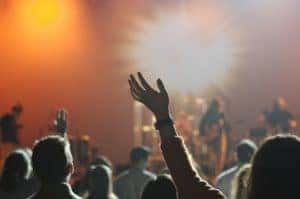 After working hard, everyone needs to reward themselves once in a while. Luckily, in today's world, we have plenty of options for relaxation, like watching a show, spending time with your family, and many other ways to recharge our batteries and remember what life is all about.
However, there's nothing like a girls' night out from time to time. The laughter, the fancy drinks, and the captivating conversations all make the hours fly by. Before you know it, you and the girls will be planning the next one before the night is through. Here are the best spots in Indianapolis that have all the ingredients to guarantee a fantastic night out on the town, for you and your girlfriends.
Nicky Blaine's
Known as Indy's "Original Retro Bar," this nightclub and lounge creates a unique atmosphere for a night out. First of all, it's a great place for chatting, because it's a lot less noisy than other nightclubs. That way you are able to enjoy the music while at the same time catching up on all the interesting events in your friends' lives.
Nicky Blaine's also perfectly recreates the classic bar atmosphere with a great selection of cigars and martinis, not to mention a stocked scotch bar. Add to that the sexy lighting provided by candles and table lamps. Just to make the night perfect, add in a jazz quartet and you're in for a spectacular evening that may be full of surprises.
The Red Room
If you and your friends are into more of an upscale, cosmopolitan experience, The Red Room might be the perfect place for you. Exclusive drinks are served in a modern decor with contemporary art and a combination of granite and wood, all lit by an atmosphere-setting red candle glow.
Early in the evening, the place is an up-class lounge that makes a perfect setting for passionate conversations over Martinis. Then, when the night begins to mature, everything slowly morphs into an energetic dance club with the help of some of the best disc jockeys in the Indianapolis area.
Howl at the Moon
If your girls' night out is part of a special occasion, such as a bachelorette party, this vibrant party bar could be the perfect setting. That doesn't mean you can't drop by just for a random night out, as the celebration vibes are sure to seduce you. Pretty soon you'll find yourself singing along to your favorite 80s and 90s tunes.
Their unique blend of live party anthems and dance hits, along with a great selection of cocktails and other drinks, will offer you a celebration to remember for years to come. Or maybe one that you'll love so much that you decide to relive it the next week.
As the legendary song goes, girls want to have fun. Luckily for those in the Indianapolis area, there is a wide selection of amazing spots throughout the city that can offer uniquely special, fun experiences for you and your friends.
Image via Pixabay: https://pixabay.com/en/audience-concert-music-868074/