Indulge Your Sweet Tooth at the 4 Best Places to Get Dessert in Indianapolis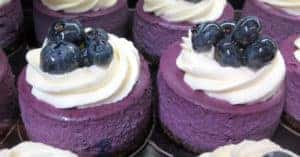 Everyone loves to have a little dessert after dinner. The sweetness adds a tasty contrast to a salty and savory meal. Plus, it always nice to end the day with a sweet note. Whether you crave a hot dessert like a pie fresh from the oven or a delicate cake or pastry, or you want to cool down with some ice cream, the restaurants and bakeries of Indianapolis can deliver exactly what you need.
The Cake Bake Shop
If you ever wondered how eating a dessert could be a high-class affair, head to the Cake Bake Shop on Carrollton Avenue just north of East 65th Street. The owner and head baker Gwendolyn Rodgers spent a long time finding the perfect cottage and decorating it with old-fashioned, high-class tables, chairs, wallpaper, and so much more. The shop offers a few lunch and cafe options on the menu, but of course, the main attractions are the cakes, which you can purchase by the slice. Though the cakes are quite pricey, they are some of the best cakes ever made.
Delicia
Delicia sits right on North College Avenue between 53rd and 52nd Streets. The place is popular for "New Latin" cuisine, a blend of Latin American styles with Spanish and Mediterranean, enhanced with modern cooking ideas and techniques. You can enjoy a full meal, complete with an appetizer, entree, and dessert. Though the dessert menu is limited in options, it makes up for it with quality. Delicia makes a flan with caramel popcorn and candied pumpkin seeds, churros covered with grandma's chocolate sauce, and a sponge cake drizzled with rum and orange meringue.
Long's Bakery
If you want a sweet treat but don't need all the class, you'll find what you're looking for at Long's Bakery, which has two locations in Indianapolis. At both locations, you'll find a variety of doughnuts and other baked pastries waiting for you. Some of the doughnut flavors include blueberry, applesauce, cinnamon apple, and classics like glazed and powdered. You can also buy cupcakes and full-size cakes. Since the bakery opens early for breakfast, you can get coffee, milk, or orange juice with your order. However, remember to bring cash when you stop by because they don't take checks or cards.
3 Days in Paris
Have a look inside the Indianapolis City Market to find 3 Days in Paris, a crepe shop with a list of sweet and savory flavors. The name explains where the idea for the creperie came from, but it's been in business for a lot longer than that. The savory crepes make a nice noontime meal, and the sweet crepes offer interesting flavorful combinations, such as bananas and Nutella, apples and dry cranberries, or sugar with lemon zest.
Sweet treats are welcome any time of day, whether you enjoy them for breakfast, as a snack, with lunch, or after dinner. Indianapolis has plenty of places to find treats, but if you're in the mood for the best the city has to offer, you should visit one of the spots on this list.
https://www.flickr.com/photos/ruthanddave/9580027312/sizes/l/
Image via Flickr by Ruth and Dave