Indianapolis Museum Exhibitions You Can't Miss This Spring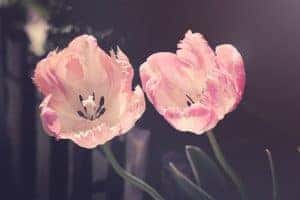 Museums are a favorite spring past time and Indianapolis has some fantastic exhibitions coming through this spring. Whether you're a fan of modern art or are more interested in historic pieces, there is something for everyone in this new exhibition cycle. We've listed our top five exhibitions coming to Indianapolis this spring so that you can get a taste of what's going on in Indianapolis' museums!
Spring Blooms: Celebration of Color
The Indianapolis Museum of Art is nestled in a sweep of gorgeous gardens, and come spring time, those gardens burst forth into a riot of color. Some of the most popular flowers are the tulips and daffodils, but there are a multitude of plants to delight the senses. As the garden blooms, the museum extends the evening hours so that patrons have more time to enjoy the grounds. Experience the new beer garden during the extended hours, with the gardens open until 9. Take in the fragrant night air and explore the seven new garden areas with a fantastic craft beer.
Audobon: Drawn to Nature
This exhibit features work from Audobon, the foremost natural artist of the 19th century. The collection is a fantastic range of different bird species rendered in the unreal detail that made Audobon his name. Featuring birds that are native to North America, species range from colorful songbirds to massive birds of prey. The exhibit also includes one of the few remaining printing plates made for the original printing of Audubon's The Birds of America book.
A Land Enchanted — The Golden Age of Indiana Art, 1877-1902
During the Golden Age of Indiana Art, artists created an astounding range of work, everything from oil work to sketches, all with distinctive Hoosier details. While this time period is most known for its authors, including Theodore Dreiser, Meredith Nicholson, James Whitcomb Riley, Booth Tarkington, and Lew Wallace, the artists represented in this gallery are similarly iconic. Some featured artists include William Merritt Chase, James F. Gookins, and John Washington Love.
What Lies Beneath
One of the most fascinating exhibits currently making the rounds, What Lies Beneath has been in Indianapolis since last August, but is a must see for anyone even vaguely interested in art. It examines the work that often lies beneath the surface of paintings, including painted over details and figures. These hidden layers are super important to art historians and curators that help provide extra information about not only the art, but the artist behind the painting. One of the featured artists included is Hieronymus Bosch, one of the most important surrealist artists of all time.
Monika Sosnowska
Hailing from Poland, Sosnowska is one of the foremost modern sculptors currently producing art. Her works are rendered in metal, and she creates and deconstructs familiar metal objects such as ladders to question and push the boundaries of architecture. She also plays with ephemerality and the qualities of monuments to provide a fascinating look at how humans interact with metal and the structures around us.
These five exhibitions are just a small sampling of the events coming through Indianapolis this spring!
Image via Pixabay: https://pixabay.com/en/tulips-garden-garden-flowers-flower-3339416/