How to Streamline Back-to-School Mornings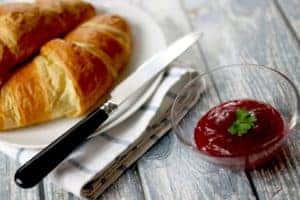 Getting your kids to school on time can be very stressful. You have to get ready for work while making sure your children get dressed, eat a healthy breakfast, and remember everything they need for the day. Here are some easy ways to simplify your morning routine, avoid chaos, and stay on time so you and your kids can enjoy your mornings.
Do What You Can in the Evening
Take a shower and bathe kids at night to save time in the morning. You should also pack lunches and backpacks. Go ahead and put the backpacks in your car so your children won't forget them. You should also pack for any after-school activities like karate or dance lessons. Put these supplies in a separate bag in your trunk. That way, you won't have to worry about forgetting uniforms or equipment. 
If your child has a hard time deciding what to wear, have him or her choose clothing before going to bed. If your kids are old enough, let them pack their own lunch.
Provide a Healthy Breakfast
A healthy breakfast doesn't have to be elaborate. Cereal with milk, instant oatmeal, and yogurt all make great breakfast foods. You can also add peanut butter and banana slices to a bagel, toast an English muffin, or make eggs. Kids that are old enough can make their own breakfast.
Make sure your child is dressed and ready for school before he sits down to eat. If he is a slow eater or you have to deal with a tantrum because the child didn't like breakfast or wanted something else, you'll be less likely to be late. Also, delaying breakfast gives kids a reason to hurry up and get ready in the morning.
Prepare for Problems
Fill an old backpack or tote bag with supplies and keep it in your car. With a few bottles of water and some granola or energy bars, you and your kids can eat breakfast on the way to school if you're running late. You should also have a few plastic bags for trash, as well as paper towels and cleaning solution. Kids are messy, and you won't have time to go home to change your clothing or your kids' clothing after a spill. Keep a hairbrush, too, so you can make sure your children are presentable before they go into the school building.
Wake up Earlier
If you often have a hard time getting your kids to school, try waking them up about half an hour earlier. Everyone will also need to go to bed earlier to get the same amount of sleep. Making the change will be difficult at first, but you could eventually have time to watch the news or read a book in the morning. After they get ready and eat breakfast, kids can spend a few minutes watching TV or playing games.
Streamlining the start of your day makes the other parts more pleasant. You can stop worrying about being late and relax.
Image via Pixabay: https://pixabay.com/en/croissants-jelly-breakfast-569075/