Experience the Power of the 2018 Dodge Durango SRT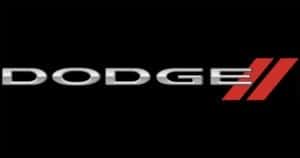 When you're looking for power, you need to turn to the new 2018 Dodge Durango SRT. This full-size SUV is one of the most powerful and fastest three-row vehicles out there. Discover some of the great features of this new vehicle and learn why you should get behind the wheel of one today.
Top-of-the-Line Performance
When it comes to power and performance in a three-row SUV, no other vehicle can top the Dodge Durango SRT. Lift the hood and you'll find a 6.4-liter HEMI V-8 engine that offers up 475 horsepower and 470 pound-feet of torque with an eight-speed automatic transmission. With power like that, you have an SUV that can go from zero to 60 mph in just 4.4 seconds and travel a quarter-mile in a rapid 12.9 seconds.
Drive Modes to Handle Any Condition
Dodge knows you'll come across plenty of different driving conditions, so engineers created seven SRT drive modes to help you handle whatever you meet on the road. Auto is your default mode and perfect for everyday driving. When you're looking to add a little more excitement to your drive, Sport mode cuts shift times by up to half, and Track mode gives you a most pronounced rear-wheel-drive experience.
Eco mode offers better fuel efficiency, while Snow mode provides better handling and traction. Tow mode uses the active noise-cancellation system to cut down on engine noise that comes with towing, and Valet mode brings the engine output down to a V-6 level.
Comfortable Interior
Even though the Dodge Durango SRT is one powerful vehicle, it still offers the spaciousness drivers want from an SUV. Three rows mean you can easily seat up to six passengers. These seats come standard with leather and microsuede upholstery for even more luxurious comfort. Even the flat-bottom steering wheel with easy-to-reach paddle shifters was designed with thoughtful design touches for style and ease of use.
Exterior Style
The 2018 Dodge Durango SRT has aggressive style and a powerful body that's sure to turn heads. The front displays a wide grille, signature SRT hood with air inlet duct and heat extractors, LED fog lamps, and cold-air duct intakes. Wider fenders and body-color side panels give the SUV a more muscular silhouette. Come around to the back and you'll find a race-inspired rear fascia with gloss black accents. All of this sits on standard five-spoke 20-inch wheels or available split five-spoke 20-inch wheels.
All of the Tech You Want
Engineers didn't forget about the latest technology features when they designed the Dodge Durango SRT. Climb inside and you'll find an 8.4-inch touch-screen display that offers a more responsive screen, updated visuals, faster hardware, and support for Apple CarPlay and Android Auto. The vehicle also comes with an audio system that features nine speakers and a subwoofer, so you can still hear your music over the sound of that powerful engine.
If you want to experience even more of the power that the new 2018 Dodge Durango SRT has to offer, head to your local dealership and take one for a test drive.
Image via www.dodge.com