Enjoy Outdoor Activities at These 3 Area Parks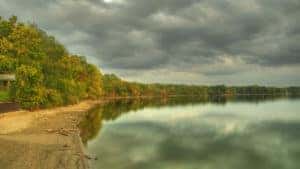 Indianapolis is a thriving city that offers the perfect balance of city life and outdoor experiences. There are several area parks that feature not only a breath of fresh air, but also local events and fun activities. Here are three great parks in the Indianapolis area that are worth the trip.
Eagle Creek Park
Located a few miles outside of downtown Indianapolis, Eagle Creek Park is one of the largest city parks in the nation. The park itself features 1,400 acres of water and another 3,900 acres of forest. This means there are plenty of things to see and explore during your excursions.
After paying a small entrance and parking fee, the park's many facilities are yours to take advantage of. There are 15 miles of hiking trails that offer several scenic vistas, birdwatching opportunities, and more. Fishing is allowed on park grounds provided you have the appropriate license, but hunting and trapping are not permitted.
The park also offers several per diem activities like a tree canopy adventure, water floats, building rentals, and a leash-free Bark Park. Eagle Creek Park also runs a golf club with 36 holes of well-groomed courses designed by Pete Dye.
White River State Park
The grounds of White River State Park are nestled comfortably in downtown Indianapolis. While only about 250 acres, or 0.39 square miles, the park offers plenty of trails and attractions for visitors of all ages.
There is an IMAX theater that presents current and older movies, as well as a collection of independent films. Each month the park provides learning opportunities for young minds. Some classes, like the making music class for 3-5-year-olds, invites caregivers to attend and participate, while other classes, like the water discovery class, are for children to experience independently.
The park also occasionally hosts an indoor butterfly garden where you can interact with over 30 species of butterflies and moths. Each day, new butterflies hatch, and you will likely have direct contact with some of them. Among the species in the exhibit are the banded peacock, blue tiger, and Tanzanian sunset moth.
Fort Harrison State Park
This park is open year-round and is home to several features that make it a local hot spot. Patrons will have access to a dog park with three separate fenced-in areas. It should be noted that these are accessed directly, and not through the park's main gates. One of the biggest draws occurs during the winter, as it's home to one of the most substantial sledding hills in the area.
No matter what season you decide to visit one of these area parks, you're sure to have a memorable experience. Spring brings out an abundance and variety of wildflowers while fall offers an excellent opportunity for viewing the foliage. Be sure the check out the many exhibits and extra activities these parks offer their visitors, and you're sure to have a great time year-round.
https://www.flickr.com/photos/sergemelki/3946264933/sizes/l
Image via Flickr by Serge Melki