Catch an Outdoor Movie at these 3 Indianapolis Outdoor Spots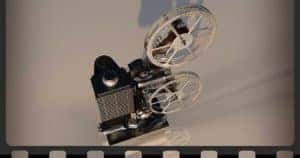 Indianapolis has plenty to do over the summer. Parks, festivals, and other special events are huge draws for locals and tourists from around the country, but sometimes you might just want to relax without all the hubbub. That's when you should go to one of Indianapolis' terrific outdoor movie venues. With both summer movie series and old-school drive-ins around town, you can enjoy a new flick and the company of your favorite people.
Tibbs Drive-In Theatre
Located on the southwest side of Indianapolis, Tibbs Drive-In Theatre is the last remaining drive-in within the city limits. The theater opened in 1967 with a single screen, but over the past 50 years, it has expanded to four screens showing the latest summer blockbusters. State of the art digital projection provides crystal-clear, high-definition quality, but remember to use your car radio or bring a radio with you to get the sound. With a capacity of 1,600 cars, updated restrooms, and a modern concession stand, it's the place to go with friends, kids, and family.
Tibbs screens movies every evening except Tuesday night. Tickets are $11 for adults (13+), $4 for kids (4-12), and 3 and under are free. Credit cards are only accepted at the concession stand, so make sure to bring cash for admission.
The National Bank of Indianapolis Summer Nights Film Series
Each Friday night from June 1 through Aug. 31, get ready for some fun under the stars with the National Bank of Indianapolis Summer Nights Film Series. The event takes place at Newfields, which is the name for the campus of the Indianapolis Museum of Art. Over the course of the summer, the event will show 19 films that cater to adults and/or younger viewers alike, ranging from "Creature from the Black Lagoon" to "When Harry Met Sally."
Doors open at 7 p.m. for the event with refreshments provided by King David Dogs and Sun King Brewing Company. You are also encouraged to bring a picnic blanket, food or drink if you'd like, chairs, and bug spray. Outside alcohol, pets, candles, and larger knives are not permitted. Tickets start at $8, or you can grab a season pass for $135.
Hotel Broad Ripple
If you want to see a movie without breaking the bank, head to Hotel Broad Ripple. On select Thursdays throughout the summer, this boutique hotel offers free outdoor movies including comedies, sci-fi flicks, and animated features. Seating is limited, so make sure to pack the car with blankets, chairs, and pillows to make the movie more comfortable.
Appetizers, small bites, and alcoholic beverages are available for purchase at the event, but feel free to bring some snacks of your own. No outside alcohol is allowed.
Going to an outdoor movie isn't just a fun way to enjoy your summer. It's a throwback to another more relaxed time in the history of the country, free from smartphones, internet, and other distractions you can hardly avoid these days. Do yourself a favor and get away from it all this summer in Indianapolis.
Image via Pixabay.com: https://pixabay.com/en/projector-film-coil-filmstrip-2955281/