Best Times to Visit Indianapolis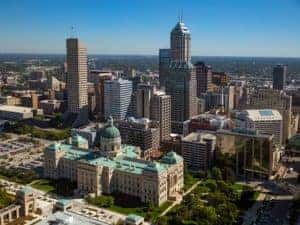 Indianapolis, Indiana, is a vibrant city with a lot to see and do. However, the time of year in which you visit can offer you an entirely different Indy experience. When planning an upcoming trip to the area, keep in mind a few of the best times to visit.
Less Crowded
Indianapolis can get very busy at times. If you prefer to avoid large crowds, then consider visiting during the month of January. Keep in mind that cold weather and snow is always a possibility during the winter months, but there is still plenty to do.
Because there are fewer tourists, you can also score some great deals on travel arrangements. You can attend a local hockey game, take a stroll through the Indiana State Museum, or enjoy a cup of delicious hot chocolate at the Chocolate Cafe.
Enjoy the Outdoors
There are many beautiful parks in Indianapolis that are worth checking out. These parks are best to visit during the spring and early summer months when everything is in full bloom. Keep in mind that tourism is at its peak in early summer and then drops off mid-July. This often means hotels are pricier and more likely to fill up.
You can also take an Indy bike tour or see the city from above at a treetop adventure course. During the summer months, you can also enjoy a meal on one of Indianapolis' outdoor patios. Strolling the unique architecture of the 1.5-mile Downtown Canal Walk is another popular summer activity.
Attend an Event
There are also many exciting events worth checking out in Indianapolis. The Indy 500 is the famous 500-mile race that attracts hundreds of thousands of people to the area every year. This event takes place over Memorial Day weekend each year and this year, it falls on May 26, 2019. The city also hosts other events to accompany the Indy 500 throughout the month including the 500 Festival.
The Indiana State Fair also takes place at the beginning of each August. Scheduled for Aug. 3 – 19, 2019, this event has something for everyone with hot air balloon races, live music, and monster truck shows. There is also plenty of carnival food, games, and rides.
To Travel on a Budget
You don't have to break the bank to enjoy the city of Indianapolis. Not only are there many free activities to enjoy, but if you visit during the off-season, you can also enjoy cheaper hotel rates. The Easley Winery Tour offers free tours every Saturday and Sunday. Monument Circle and the Cultural Districts are also free to view.
Bring along a bike and enjoy the 8-mile long Indianapolis Cultural Trail for a free, yet memorable experience. The trails wind through some of the best parts of the city and is a great way to explore Indianapolis.
Indianapolis, Indiana, is a wonderful city to visit all year long. But, if you want to enjoy certain activities or to beat the crowds, you might want to plan around the different seasons.
Image via Pixabay.com: https://pixabay.com/en/indianapolis-indiana-city-urban-1872528/