Eazy Deal in Indianapolis, IN
Who wants to take the time out of their busy schedule to shop for a car? Our goal here at Eastgate Chrysler is to make your life EAZY. Our website has been setup to accommodate you and the process of this very time consuming feat. Do it all from the comfort of your own home, we'll even bring the car to you to test drive! Contact us with any question or concerns, or come in and meet with our team. Whatever works best for you is what works for us!
Below are other ways we make it EAZY….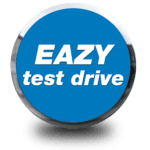 Once again we are on a quest to make buying a vehicle at Eastgate EAZY. It's simple…Pick the car you think you may want to purchase…we will gladly bring it to your house or business, whichever you would prefer. This will give you the much needed time to drive it without feeling any pressure to answer the same mundane questions. This also allows you drive without a salesperson being with you and to feel comfortable in your own environment. We will go over all features and amenities and off you go. The only requirement is, you would have to sign a vehicle usage agreement and provide full coverage insurance with a valid driver's license.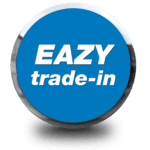 You said you have a vehicle that you are wanting to trade on your new one? Perfect!!!! Eastgate will make that EAZY too. If you decide on our EAZY test drive option, we will bring your trade in back to the dealership to do a formal appraisal when we bring you the test drive vehicle of your choice. However, if you want to do your research and get an estimated value online, that's EAZY PEAZY too. Just click here and use our trade in evaluation tool. It will give you an idea of how vehicles just like yours, in your market, are valued at by your local auctions. We still need to do a detailed inspection when it comes to the dealership, but this will help you get the EAZY process in motion.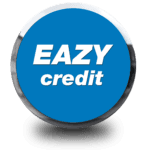 Most of our customers take advantage of keeping their money in the bank and doing some form of auto financing to help pay for the vehicle over time. With over 60 lenders at our disposal, our customers should feel comfortable using one of those lenders to supply their financing needs. These lenders handle new auto loans, used car loans, leases and business financing as well. We see every avenue of credit here at Eastgate and welcome every situation with open arms. Regardless of whatever journey you have had, Eastgate makes it EAZY. Just relax and fill out some quick information and we will take care of the rest!