5 Reasons the 2019 Jeep Renegade Is the Best Yet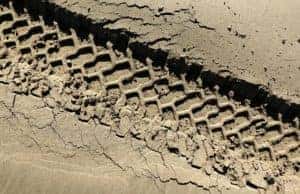 The Jeep Renegade is a subcompact crossover SUV, and for model year 2019, the Renegade is better than it has ever been. Check out the features that make the 2019 Jeep Renegade the best version to date, and then go take one for a test drive.
Style
The 2019 Jeep Renegade has a distinguished and sleek look that will have you hitting the road with serious style. With multiple trim levels, including Sport, Latitude, Trailhawk, and Limited, you can tailor your Renegade to fit your lifestyle. Jeep offers numerous add-on packages, including a full LED lighting package, so you have the freedom to completely customize your Renegade.
Power
The standard engine for the 2019 Renegade is a 2.4-liter four-cylinder engine with 180 horsepower. The optional engine choice is a 1.3-liter turbocharged four-cylinder engine with 177 horsepower. All Renegades sport a nine-speed automatic transmission. With two engine options and plenty of power, the Renegade is capable of taking you anywhere you want to go.
Safety
Safety features for the 2019 Renegade include adaptive cruise control, front parking sensors, and an automated parking system. Front-wheel drive is a standard feature, with all-wheel drive optional. The Renegade also includes four-wheel anti-lock disc brakes, stability control, a backup camera, and seven air bags. Additional safety and security features are available as add-ons. With all of these safety features, you can drive confidently knowing that you and your passengers are safe as you travel to your destination.
Technology
The modern technology offered in the 2019 Jeep Renegade will easily keep you connected on any journey. The upper-level trims include an optional 8.4-inch touchscreen information and entertainment system with Uconnect software and an integrated navigation system. The Renegade is also equipped with Apple CarPlay and Android Auto for smartphone integration as well as Bluetooth capabilities. You can also add a tow package to your Renegade if you need to carry heavy cargo. As another add-on, the safety and security group includes blind-spot monitoring, rear cross-traffic warning, automatic wipers, HID headlights, and a cargo cover. The up-to-date technology provided with the 2019 Renegade proves its commitment to being a safe, versatile, and reliable vehicle for all of its drivers.
Wow Factor
As the ultimate wow factor, all trim levels of the 2019 Jeep Renegade can be equipped with the My Sky roof, which is an open-air roof panel consisting of two panels that can be easily removed and stowed away. You simply remove the panel and store it in the cargo area when you want an open panoramic view with fresh air. Top-level trims have the ability to add a panoramic electric-sliding glass sunroof depending on your preferences.
Now that you have an understanding of the reasons why the 2019 Jeep Renegade is currently the best model, you're ready to go and see one up close. See for yourself what makes the 2019 Jeep Renegade the best yet.