5 Items Every Car Emergency Kit Must Have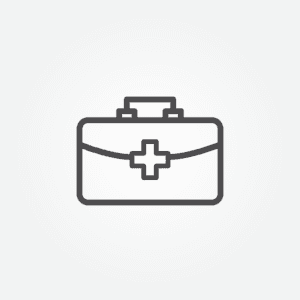 You never know when your car may break down and emergencies may crop up, and being prepared for any eventuality is the best thing you can do. Keep an auto emergency kit in your vehicle at all times. You can buy a prepackaged emergency safety kit, but getting one together yourself is more satisfying and will contain more personalized items that may be crucial for you and your family.
If necessary, create multiple kits for use in different scenarios. Since you have selected the items, you will know exactly what you have and you won't waste time searching for something when a real emergency occurs. Here are some of the things you should have in your kit.
First Aid Pack
You should always have a first aid pack in your car, a small one in the glove compartment and a larger one in the trunk. It should contain cotton, band-aids, sticking plaster, gauze bandages, antiseptic cleanser, antibiotic ointment, scissors, tweezers, hand soap,  pain-killers, and anything else you can think of.
Car Maintenance Tools
Flat tires are common occurrences and, if that happens, you don't want to be stranded in the middle of nowhere. Always keep a spare tire, a tire jack, and a tire iron in your car trunk. Make sure that the tire is usable and not the flat one from last time that you never got around to removing from the trunk. If you have forgotten how to change a tire, take a refresher course. Keep a pressure gauge to check tire pressure. Also, have jumper cables and an emergency battery booster in case your batteries die on you. Learn how to use these. Read your car manual and keep it at hand in the glove compartment.
Basic Tool Kit
Compile a basic tool kit containing a hammer, a screwdriver, a wrench, a socket, and assorted other tools that you might need someday. Include a flashlight to check under the hood in the dark, and reflective cones to place around your car to warn oncoming traffic of your presence.
Emergency Phone Numbers
Keep a notebook with the phone numbers of the police, fire department, car service center, hospital, and any other people you think you should call in an emergency. Ask the car service center beforehand what their operating hours are and if they respond to emergencies. If they are unwilling to come out to repair or tow your car, there is little point in contacting them.
Fire Extinguisher
Keep a small one at hand in a mounting bracket near the driver's seat. Some car experts warn, however, that trying to put out a fire under the car's hood may be too dangerous for car owners to tackle. In any case, read the instructions on using the extinguisher long before you encounter any fire.
It will help to have packed food, a water bottle, a phone charger, writing equipment, and matches. Cultivating a can-do attitude will also stand you in good stead. Be prepared before your next road trip!
Image via Pixabay: https://pixabay.com/en/medical-bag-box-icon-doctor-case-2008481/