5 Best Breakfast Spots to Start Your Day in Indy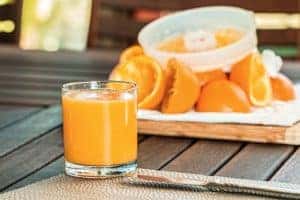 Breakfast is the most important meal of the day, and having a gross breakfast is a surefire way to start your day on the wrong foot. Luckily, Indianapolis has some phenomenal breakfast spots that's sure to hit the spot and get your morning going right. We've listed our top five favorite breakfast spots so that you can enjoy some fantastic food whether you're a local or just visiting!
Milktooth
One of the best breakfast and brunch destinations for foodies in Indianapolis, Milktooth is famous across the country for it's fantastic menu and talented chefs. The most popular breakfast dish is the dutch baby pancake with vanilla-rum parsnip puree and brown-butter hazelnut dukkah, a fresh take on a breakfast classic, but also be sure to try the sorghum glazed bacon. They also have a state of the art barista bar to brew up one of the best cups of coffee you'll ever try.
Reservations are absolutely in your best interest, as Milktooth is one of the most popular restaurants in the city. It's located in a converted garage, so expect an open and airy environment with modern and comfortable decor!
Mesh on Mass
The food at Mesh on Mass is made with all local organic ingredients sourced from Indiana's incredible agricultural regions. Their buttermilk biscuits are a must — rich and fluffy complete with sausage gravy, they're hearty enough to last you until lunch and delicious enough to forever change your opinion of biscuits and gravy. If you're looking for something a little healthier or just lighter, tuck into their fresh fruit, yogurt, and granola trifle.
3 Sisters Cafe
3 Sisters Cafe whips up some of the best vegetarian brunch and breakfast options in the city and is one of the premiere original vegetarian restaurants in general. The veggie omelettes are a favorite dish, but there are plenty of fantastic offerings, especially the calico hash browns. If pancakes are more your speed, you'll love the massive multi-grain pancakes! Plus, their homemade granola is unparalleled.
Love Handle
If you like biscuits and gravy, the love handle is the restaurant for you. Rich mushroom gravy complements the thick yet flaky biscuits for the ultimate Hoosier breakfast experience. Plus, there are additional toppings to really elevate the biscuit-based dishes, including pickled radishes, fantastically flavored smoked pork bellies or jellied egg yolk. Absolutely make sure to try the pork-fat popcorn and, if you have room for dessert and a morning sweet tooth, definitely make sure to try the coconut lavender cream pie.
The Garden Table
The Garden Table features fresh local produce plus a fantastic range of delicious fresh pressed juices — flights are available if you aren't sure which you want! The Garden Table serves vegetarian cuisine with an emphasis on sustainable and healthy but doesn't compromise deliciousness. Their breakfast burritos are the most popular menu item but you can also take a bottle of juice home!
These five restaurants are just a few of the many breakfast and brunch spots in Indiana. Breakfast is elevated to an art at these restaurants and all are absolutely worth a try.
Image via Pixabay: https://pixabay.com/en/fresh-orange-juice-squeezed-1614822/