4 Kid-Friendly Events in Indianapolis this Summer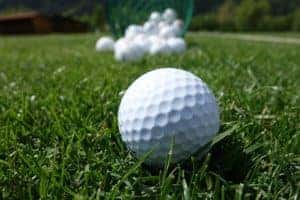 Summer is coming soon, and your kids will most probably like to participate in different fun activities with their friends. However, it's essential for you to pick some useful activities for them so they won't be wasting their time. Here are four of the most popular events for kids near Indianapolis. Browse to find the perfect fit for your kids.
Kids Club Classes at Michaels
Michaels offers many useful classes for kids in Indianapolis in its Kids Club, and that's why the huge craft store is on top of the list. It's not just a one-time event, but a weekly class that takes place every Saturday from 10 am. to noon. The club is also a great place where your kids can make new friends. At these classes, they'll have a chance to learn many crafts that include cooking, fine art, and knitting.
Topgolf Summer Academy
If your kids like golf, then you have a great chance to sign them up for a 5-day course at Topgolf Summer Academy. You can pick the dates of your choice between June 3 and Aug. 2. The academy is located in Fishers, Indiana, and the course costs $199. Each registration includes golf instructions, Topgolf game play, daily lunch, Topgolf gifts, and a certificate of completion. The program is designed for children who are between 6 and 12 years old.
Summer U at University High School
If you want to make sure that your kids keep learning important life skills and academics in the summer, then sign them up for the right summer camp. University High School offers a variety of summer camps, workshops, and programs. You can choose between academic workshops, enrichment camps, and sports camps. The courses at the camps cover many subjects, including rocketry, computer programming, robotics, arts, and creative writing. Such advanced courses could help your kids make important decisions when it comes to their future careers.
Indiana Montessori Academy
The Indiana Montessori Academy's summer camp is a great chance for your kids to discover themselves and learn more about the great outdoors. Your kids will also learn how to depend on themselves, and they will have a chance to take part in different activities, including cooking, drawing, and caring for the environment. The academy focuses on following each child's natural ability to learn, which is why many parents prefer to sign up their kids for its summer camps. The camps are available between June 3 and August 8, except for the week of July 4.
With all the above-mentioned events and camps, your kids won't get bored this summer. Moreover, they will get to learn new crafts, make new friends, and practice new hobbies. Choose the best events for your kids and make sure that they make the most out of their summer vacation. They may enjoy themselves so much that when next summer rolls around, they'll be waiting to see what adventure they get to go on this time!
Image via Pixabay: https://pixabay.com/photos/golf-driving-range-golf-course-2461348/