4 Indianapolis Shows to Catch in January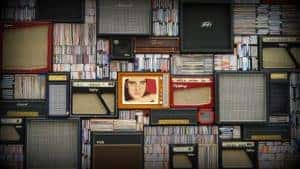 Indianapolis has a history that stretches back to the frontier days of early America and continues on into the 21st century. You can see every aspect of this history in the downtown buildings and the age-old theaters and concert halls scattered all throughout it. And as the Crossroads of America, Indianapolis sees a lot of shows pass through that represent just about every genre there is, something you can see for yourself when you check out this list of shows coming next January.
The Elvis Birthday Bash
On January 6 at 8 p.m., the music venue Radio Radio will be celebrating the birth of the King of Rock and Roll by bringing together three bands that play the original flavor of rock. Bigger than Elvis is a regular at Radio Radio, MG and the Gas City 3 is a native Indianan rockabilly band, and finally there's Cari Ray and the Loners, whose music stretches through all the folk and blues genres popular throughout the first half of the 20th century. Tickets are $10 per person, and there's no discount for kids since you need to be 21 to enter the lounge.
Tiny V: A Really Big Show
For five years now, Gallery 924 has hosted a massive show that features dozens of local artists and all the creations they want to display and sell that take up less than six inches on all sides. The show includes photos, paintings, small sculptures, sketches, and textiles, all of which cost between $10 to $500. Tiny V also goes beyond the usual wall and floor display spaces to fill every inch of space available, packing items away into all the nooks and crannies of Gallery 924.
The show runs from December 2 to January 6, making a good way to do your Christmas shopping for your art-minded friends in December and to hunt down any overlooked masterpieces in January.
The Harlem Globetrotters
Combining honest sportsmanship with a showy performance designed to entertain, the Harlem Globetrotters have been around for most of a century and have entertained crowds during every single one of those years. On January 14 at noon, the Globetrotters are coming to the Bankers Life Fieldhouse to show off all the amazing things you can do with a basketball and a few well-trained athletes.
The Music of the Earth Festival
If you prefer your music to be as old-fashioned as possible, or if you've ever wondered what it feels like to listen to a live orchestra, the Indianapolis Symphony Orchestra will give you your chance on January 20-21. On these days, you can listen to Vivaldi's timeless The Four Seasons and Mahler's classic The Song of the Earth, with show times at 7 p.m. to 8 p.m. respectively at the Hilbert Circle Theater.
A show can be a lot of things: music, an art display, or a performance of a different sort. Fortunately, no matter what a show might mean to you, you can find something that matches your tastes when you live in Indianapolis.
Image via Pixabay: https://pixabay.com/en/elvis-presley-music-retro-1482026/