4 Great Apps for Summer Driving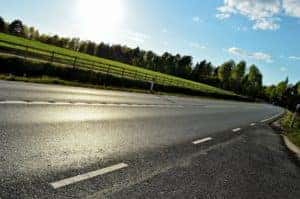 Do you expect to do a lot of driving this summer? Are you planning on having a fun road trip or is it time for your family's annual vacation? If so, you may want to prepare for your summer driving by getting a few apps for your phone. Some of the ones on this list can also come in handy for your regular commute, but all of them can be useful on a long road trip.
Android Auto/Apple CarPlay
New vehicles are becoming much more compatible with smartphones. You can go back a few years and still find vehicles with USB hookups that can power your phone and play the music on it through the car speakers, but new cars come with touch-screen interfaces and their own set of apps.
Many of them are also compatible with Android Auto and Apple CarPlay, two apps that work like interfaces between your Android or iOS phone and the vehicle's infotainment system. With it, you can run your phone's apps using the car's touch screen and voice recognition system, making it much easier to play your favorite playlist on Spotify or display your navigation app's directions.
GasBuddy
This app works for both iOS and Android phones, and the way it works is pretty simple. GasBuddy users report the price of gasoline and diesel fuels when they change every morning, and other users can then search their area for the best price. The app is free, although it runs a few ads to keep things running. You can use the app to find the one gas station in town that tends to keep prices just a little lower, but it really comes in handy when you're on the road and need to find a good station.
iExit
Speaking of looking for pit stops, iExit is an efficient way to check ahead and find all the businesses that cater to travelers — from gas stations and motels to restaurants and hospitals. iExit works with other apps like Yelp and Travel Coupons, so if you want to find a specific kind of restaurant with a good rating or you want a good deal on a hotel room, this app can help with that, too.
Waze
Waze is a navigation app and then some. Like GasBuddy, Waze relies on user-reported information about road conditions, accidents on the road, police traps, and more. So long as you keep it active, Waze can also track your vehicle and analyze traffic information based on your speed and location. They also have user-edited maps that change when roads move or close for construction.
Summer is the season of driving in the United States, but driving can be stressful and surprisingly tiring when you're on the road for hours at a time. The key to a fun vacation or road trip is plenty of planning ahead. By downloading these apps before you go, you can make the most of today's technology and the ways it makes driving and navigating America's road system easier.
Image via Pixabay.com: https://pixabay.com/en/drive-road-summer-forest-tree-2341989/