4 Fun Workouts to Try in Indianapolis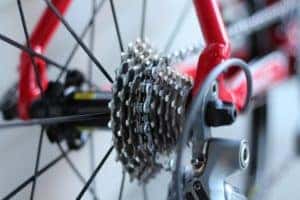 Are you looking for a method of exercising in the Indianapolis area that goes beyond running on a treadmill and lifting weights? The Indy area offers multiple unorthodox ways of working out that don't require a traditional gym membership. Check out the four types of workouts below, and then you'll be ready to go and break a sweat.
Indianapolis Rowing Center
Rowing is an excellent cardiovascular exercise and an intense total body workout. The Indianapolis Rowing Center invites rowers of all skill levels to participate in any of their recreational or competitive rowing programs. The center offers monthly learn-to-row classes for beginners to train you on the basics of rowing and the skills required for the sport. Additional rowing classes are taught at the center if you're more advanced and want to fine-tune your skills. Annual memberships to the center are available for individuals, households, or young adults.
InCycle
Just north of Indianapolis in Carmel, InCycle offers extremely effective indoor cycling classes. At InCycle, the studio consists of two walls of floor-to-ceiling windows, which make you feel as though you're cycling outside. InCycle embraces riders from all skill levels, and you have the opportunity to choose the intensity of your workout. There are various lengths of classes available and a wide range of times to choose from throughout the week and weekends. After your workout, a shower area is accessible so you can get refreshed and be ready to carry on with the remainder of your daily activities.
Practice Indie Yoga
Practice Indie Yoga in Indianapolis provides many types of yoga classes for beginners or advanced levels. If you enjoy hip-hop or rap, then you'll love Practice Indie's hip-hop yoga class, which combines upbeat music with and yoga poses. Practice Indie welcomes anyone to hip-hop yoga, even beginners with little or no previous dancing experience. Work up a hardcore sweat by practicing yoga to the beat of your favorite tunes. If hip-hop isn't your thing, Practice Indie offers more relaxing and traditional forms of yoga as well.
Indiana Crossroads Orienteering
Indiana Crossroads Orienteering is a group for outdoor adventurers who dislike the confines of a standard gym. In orienteering, you are given a map and compass and will have to navigate your way to find several colored flags in a particular order. Most of these navigation events take place in the woods, so you'll need to be prepared to hike any type of terrain. What makes this workout so wonderful is that you can go through the course at your own pace, whether that means a slower-paced hike or a brisk jog. It's all up to you to customize your experience to fit your needs or wants.
Any of these types of workouts in Indianapolis will help keep you fit and in shape. Each workout is unique and offers a different kind of exercise to keep you healthy. Try one today.
Image vis Pixabay.com: https://pixabay.com/en/bicycle-bike-chain-sport-activity-690580/