4 Can't-Miss Christmas Events in Indianapolis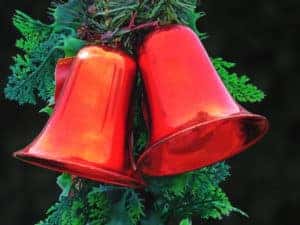 Christmas in Indianapolis is a celebration of tradition. The city comes alive with millions of sparkling lights and joyous events. Here are four of the biggest Christmas events happening in Indianapolis.
Winterlights at Newfields
Newfields, at 4000 Michigan Road in Indianapolis, organizes an annual display of brilliant lights between Nov. 18 and Jan. 6. You can purchase tickets online or at the entrance. Admission is free for children under five, while the museum charges $12 for children in the six to 17 age group and $20 for adults. If you purchase on-site, the price is $17 for children and $25 for adults. Museum members get a discount for both online and on-site purchases. In addition to the fabulous light show, you will meet Santa Claus and hear carolers sing. Buy Christmas decor, plants, and other items at the museum gift shop.
Christmas at the Indianapolis Zoo
Indianapolis Zoo has been organizing Christmas light shows since 1967. Visit the zoo from Nov. 23 to Dec. 23 and from Dec. 26 to Dec. 30. The events are from 5 to 9 p.m. from Monday to Thursday and 5 to 10 p.m. on Fridays and Saturdays. See Santa hard at work in his study in Santa's Village and invite him to pose for photos by his sleigh and reindeer. Look at the wondrous Snowflakery mirror. During Christmas, zoo members have free admission, and the general public can use discounts. Standard admission price is $11.45 for children, $14.95 for adults, and $13.70 for senior citizens. The zoo is at 1200 West Washington Street in Indianapolis.
Festival of Trees in Indianapolis
From Nov. 16 to Jan. 5, visit the Eugene and Marilyn Glick Indiana History Center at 450 West Ohio Street in Indianapolis for their annual Festival of Trees. The Festival opens at 10 a.m. from Monday to Saturday and closes at 5 p.m. from Wednesday through Saturday and at 8 p.m. on Tuesday. They are open on Sunday from 12 p.m. to 5 p.m. See various Christmas trees with lavish decorations all over the History Center and participate in holiday games and listen to traditional carols and choir performances. You can attend a story-telling program, a holiday author fair, a sugarplum breakfast, and a performance of The Nutcracker ballet. You can also sample craft beer and delicious Christmas appetizers. The entry ticket price is $20, with discounts for online buyers and members.
Celebration Crossing in Indianapolis
Visit the Indiana State Museum at 650 West Washington Street in Indianapolis from Nov. 23 to Jan. 6 from 10 a.m. to 5 p.m. They have a meet Santa and his wife event where people can hand over their wish lists to Santa Claus personally. You can pose for photos with the Clauses, ride on the Santa Claus Express, visit Santa's Workshop, and listen to choir singers. Admission is free for children under three, while the ticket price is $12 for older children, $15 for college students, $17 for adults, and $16 for senior citizens.
As you see, there is a special kind of excitement in the air around Christmas time in Indianapolis. If you are in the area, visit and participate.
https://www.flickr.com/photos/littlebiglens/30989102494/sizes/l
Image via Flickr by kennethkonica