3 Tips for a Safer Summer Road Trip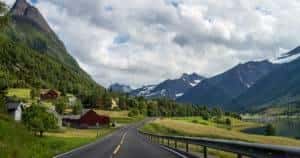 Summer is nearly here and you're probably ready for a road trip. Every year, a lot of people decide to hit the road for some fun and adventure. There are plenty of places to go, so planning your road trip can take some time. While you are planning your road trip, make sure you include ideas on how you can make your trip safer. Here are three tips that should be especially helpful to you in planning a safer road trip.
Have Your Car Inspected
Before you set out on your road trip, have your car thoroughly inspected to make sure that everything is working properly. One of the worst things that can happen is for you to get on the road, away from home, and have a surprise breakdown. Take your car to a mechanic for an inside and outside inspection. This includes fluids, windshield wipers, headlights, drive systems, the battery, and anything else that you and your mechanic can think of. Get any needed repairs completed with enough extra time to drive around a while before the trip. That way, any other problems can be resolved before the trip.
Pack Emergency Supplies
On a road trip, it is important to have the right equipment when you need it. If there is an emergency, and you are away from the nearest city, you could find yourself in a difficult situation. Whenever you drive away from home, you should have an emergency pack in your car. It should include basic medical supplies, basic repair tools, and emergency lights. If you are taking a longer trip away from home, you should also pack emergency foods, blankets, cleaning supplies for accidents, and a way to call for help. Some people like to keep an emergency cell phone in their kit that they can easily recharge anywhere and call for help.
Map or List Where You are Going
When you're planning your road trip, make extra copies of your plans. Give these copies to friends and family so that people know where you will be. That way, you can be found if you disappear on your road trip. There have been many instances where people have gone on trips and experienced an emergency. They were trapped in remote areas and no one knew that they were traveling out there. If you tell people where you are going, emergency crews will know where to look for you. It could make a big difference in an emergency. For added security, leave a copy of your itinerary at home in a prominent area where it is easy to see. If the police go to your house to look for you in an emergency, they will quickly find it and know where to look.
Road trips can be a lot of fun, but it is important for you to prepare for them properly. By planning ahead, you can avoid many of the dangers that people face while traveling. Use these tips to ensure that your road trip is safe and enjoyable.
Image via Flickr by TimOve: https://www.flickr.com/photos/timove/7752465120/sizes/l