3 Spots to Take the Family Swimming This Summer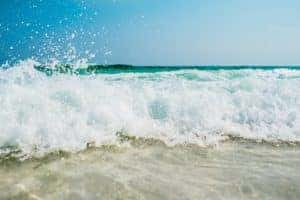 Among the many things to look forward to in Indianapolis this summer, is family swim time. Between beaches, water parks, and pools, there are several great places where you can swim and enjoy other water sports with your family. The best part is that you don't have to travel far to get there. If you are looking for great places for your family swimming vacation this summer, here are three top spots.
The Beach
The beach is the ultimate summer vacation destination if you want to be near the water. You can swim, play on the beach, walk on the pier, or enjoy the shops and entertainment which are always close by. In Indianapolis, Eagle Creek Park is one of the best places to go for beach fun. It's a great all-day destination, and the water is usually clear and just the right temperature. It's well maintained by the city, and there is also an area for children so that you don't have to worry about your little ones. It's very affordable as well, with a maximum price of $5 if you are driving or $3 if you are traveling by foot or bike. Take your family to Eagle Creek Park for some fun in the sun this summer. You'll be glad you did!
The Water Park
Indianapolis also has an indoor water park for year-round swimming fun. Raymond Park maintains the indoor water park and features a variety of different water attractions such as slides, and a main pool that empties into a large area where you can relax and float the day away. For adults who need a little time away from the kids, there is an adult only spa. You can also spend time in the leisure pool which is designed to be calming and relaxing for everyone.
The Pool
Another alternative is the indoor pool at Krannert Park, which is open all year. You can go to Krannert Park for leisure swimming or lap exercise, depending on the time that you arrive. It is a great way to stay in shape and relax when you need to. And you never have to worry about the quality of the pool; it's well maintained and is regularly improved through maintenance and repairs. It is just a great place to go and spend some time in the water.
Swimming is a great summer pastime. One of the best things about Indianapolis is that there are great places that you can swim all-year-round. Indoor pools and water parks make swimming possible even when it is cold outside. Swimming is more than a great way to cool down. It is also a great way to get in shape. Start your family on the right path for fitness by swimming regularly. Just make sure that you and your kids are strong swimmers before you go to the beach or the water park. The last thing that you want is a ruined vacation day because you got in over your head.
Image via Pixabay: https://pixabay.com/en/beach-foam-motion-ocean-sea-2179183/