3 Best Places in Indianapolis to Spend a Late Summer Afternoon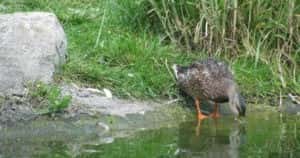 Indianapolis is a city chock-full of great activities to keep you occupied. Read on to find out some of the best places to spend a late summer afternoon in Indianapolis.
Indianapolis Zoo
Indianapolis Zoo on West Washington Street is one of the best outdoor places to spend time in the city. Set over a large area, Indianapolis Zoo gives you the chance to see some diverse wildlife, including dolphins, giraffes, and walruses. The zoo is home to over 1,400 animals and 31,000 plants, catering for an accurate simulation of the natural habitat of the animals kept at the zoo. As a result of their comfortable environment, the animals appear friendly and happy.
The dolphin show is one of the most popular attractions at the zoo so make sure you check that out if you visit. There is also a playground and a treehouse to keep the kids occupied. The zoo is clean and easy to get around by foot, making it ideal for a late summer afternoon. Opening times for the summer are 9 a.m. to 5 p.m. Monday through Thursday, and 9 a.m. to 7 p.m. from Thursday until Sunday. The hours of operation change on Sept. 4 to winter hours.
Indiana State Museum
Sometimes the heat of a summer afternoon gets too much and you'd prefer to spend your time indoors. Other times, the rain makes an appearance and forces you to choose an indoor attraction. In these circumstances, consider visiting Indiana State Museum, located in White River State Park. Indiana State Museum is the perfect way to spend a few afternoon hours exploring the unique exhibits and interactive experiences that teach you about the history, stories, and events that shaped the modern state of Indiana.
Indiana State Museum features three floors of galleries with year-round exhibits that explore the state's art, culture, and science. The museum opens from 10 a.m. until 5 p.m. every day of the week except for Sunday, when it opens its doors an hour later.
Central Canal
Accessible from West 11th Street, Central Canal is a lovely, tranquil location to go for a summer afternoon stroll along the beautiful canal. Walk at a leisurely pace and take in the scenery as you watch the paddle boats wander up and down. Or better still, take a gondola ride along the canal and make sure to bring your camera to capture some pictures of the stunning city skyline. The gondola trip is like the city's own version of Venice. There's also a beautiful fountain along the way and plenty of cafes to grab a bite to eat and a cup of coffee in. Lots of green space surrounds the canal, which makes it perfect for an afternoon picnic with your family. Weather permitting, you can also get some delicious authentic gelato if you want to treat yourself.
Consider visiting these great attractions in Indianapolis if you want to take advantage of a long summer afternoon. With great activities both outdoors and indoors, the weather can't stop you from having fun.
Image via Flickr by Roller Coaster Philosophy: https://www.flickr.com/photos/rollercoasterphilosophy/3743765807/sizes/l