3 Awesome 2018 Sporting Events Happening in Indianapolis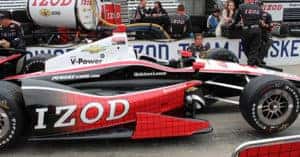 There's no doubt about it, Indianapolis residents love their sports. From swimming competitions, marathon races, NFL games, golf tournaments, and the beloved Indianapolis 500, there is a wide variety of great sporting events to choose from. There's something about the roar of the crowd and spirit of competition that makes sporting events so special. We at Eastgate Chrysler Dodge Jeep Ram enjoy sports, too, so we're happy to recommend these three awesome 2018 sporting events happening in Indianapolis.
Indianapolis 500
The Indianapolis 500 is an icon of our great city and brings in a multitude of excited racing competitors and fans from around the world. For over a decade, Danica Patrick has been a big draw. At age 35, she became the first woman to ever lead laps in the Indy 500 and is one of an elite group of only 14 drivers that have lead the race in both the Indy 500 and Daytona 500.
Late last year Danica Patrick announced her intent to retire, setting off an off-season industry buzz. GoDaddy proudly announced it would be her main sponsor for both of her last circuit races. However, recently Patrick let the cat out of the bag while talking to the media about the 102nd running of the Indy 500. She will be returning as part of the famous Ed Carpenter Racing team and be on the track once again for another exciting season.
NFL Indianapolis Colts
The 2018 Indianapolis Colts football season will be the team's 66th season in the NFL. At the end of December of last year, the Colts executive management announced that they were letting go head coach Chuck Pagano. This will be the first season with the new head coach, Frank Reich. It will also only be the second year for Chris Ballard, General Manager of the Colts. Obviously it's a time of rebuilding for the team, and we're confident that 2018 will be a fabulous year.
2018 Indy Ultimate
The Indy Ultimate is a fun event and gives spectators and racers alike a unique opportunity to experience downtown Indianapolis like they never have before. The urban adventure foot race will be on Saturday, September 8, and is presented by the Central Indiana Community Foundation. Race participants will race on a route that travels in and out of popular city venues including Victory Field, Carroll Stadium, Lucas Oil Stadium, and the Indiana State Museum to name just a few. Each place will have its own themed challenge, like trying to kick a field goal at Lucas Oil Stadium.
2018 is bound to be another thrilling sports season in Indianapolis. There are so many great events to look forward to that it's hard to just choose a few. So, call up your friends and family, order some tickets, and get ready for some fun. There is nothing like watching an awesome NFL game live or spending a day at the race track to build lasting family memories that will be cherished for generations to come.
https://www.flickr.com/photos/matt_velazquez/8843329163/sizes/o/
Image via Flickr by Matt_Velazquez