5 Indianapolis Craft Breweries You Need to Check Out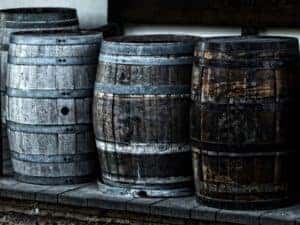 Although the craft brewery scene in Indianapolis, Indiana, doesn't get as much recognition as other cities around the country, it's creating some memorable drinks. If you're looking to try out these creations and find a new favorite, make plans to stop by these top craft breweries around Indianapolis. Of course, drink responsibly and don't drink and drive.
Flat12 Bierwerks
One of the original breweries in Indianapolis is Flat12 Bierwerks. When you stop by the downtown taproom, you'll always find something interesting going on. Test your knowledge during trivia night, have a great beer and a good laugh on comedy night, or come jam with some live music. When the weather is nice, you can hang out on one of the best patios in the city and enjoy popular brews that include dark German lagers and light India pale ales.
Cannon Ball Brewing Company
Located just northeast of downtown Indianapolis, Cannon Ball Brewing Company is an industrial brewpub that offers small-batch house beer and delicious small-plate food. The brewery focuses on using seasonal ingredients to create solid classics and experimental flavor profiles. Consider ordering the short rib taco and pepper turkey panini with almond butter and a fennel and apple salad to go along with your beer. Although the selection of brews changes frequently, you can usually find India pale ales, rye ales, and porters ready for serving.
Deviate Brewing
The mantra at Deviate Brewing is deviate from the norm, and you can see this applied every day when owners Mike and Greg create their recipes. They believe craft beer should be fun, so they're always looking for new ways to push the envelope. If you're interested in trying one of the unique creations from a tap list that's constantly growing and rotating, you'll find Deviate Brewing located north of downtown Indianapolis. Although the brewery doesn't serve food, local restaurants will deliver there and food trucks will occasionally park nearby.
Fountain Square Brewing Company
In 2010, a chemist, microbiologist, and automation specialist put their heads together and decide to create great craft beer. Fountain Square Brewing Company was born from this collaboration. The brewery is located in a renovated warehouse in the trendy Fountain Square Cultural District. The posters of the brewery's labels make for fun decorations at this lively hangout. If you decide to stop by, consider ordering the popular Workingman's Pilsner, Preacher's Daughter Amber Ale, or Backyard Porter.
Sun King Brewery
Although Sun King Brewery started out as a 12-tap tasting room and 15-barrel brewhouse, it has now become one of the largest craft microbreweries in Indianapolis. If you stop by the downtown location, you can take a tour of the main brewing facility, sample five beers from the core collection, learn some interesting facts about the company, and get a souvenir Sun King taster glass. When you find your new favorite beer, head over to the retail portion of the brewery to purchase it in a pint, growler, can, or keg.
From traditional flavors to special creations, you're sure to find an excellent beer when you check out these top Indianapolis craft breweries.
Image via Pixabay: https://pixabay.com/en/barrel-kegs-wooden-heritage-cask-52934/